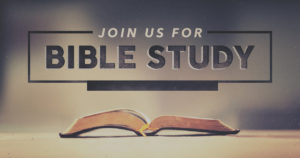 Join Us Tuesday Evening at 6:30 p.m.
@ https://zoom.us/j/360412316
The Book of Acts

The story of Acts Chronicles the growth cycle of the church in its first 20-30 years of life.
Peter is the star of the first section as the roots are established in Jerusalem and the trunk grows up strong.
God prunes the tree through persecution and forces it to begin growing branches and spreading out to the world. The first phase of expansion came to Judea and Samaria through the ministry of Peter and Philip.
After the Jerusalem council clarified the fact that God was indeed reaching out to the Gentile world with the Kingdom, the apostle Paul moves into the forefront and dominates the rest of the story. Through three journeys he plants churches across Asia and Greece.
The final section of the story demonstrates how God can even use adversity to proclaim his Kingdom as we watch Paul be carried to Rome as a prisoner.