FT/PT Preschool Employment Opportunity
St. Luke's Rainbow Preschool is hiring an
for the 2020-2021 school year.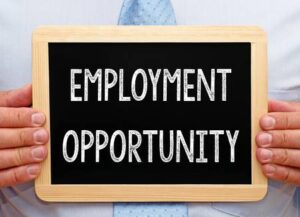 St. Luke's Rainbow Preschool is a Christ-centered licensed preschool that engages children, their families and the community as partners in an active learning educational experience through six developmental domains: social, intellectual, emotional, physical, and spiritual.

Our Preschool Assistant …
*Cares, is compassionate and loves what they do!
*Takes initiative with tasks and works collaboratively with the Lead Teacher and
Preschool Board
*Ensures the daily care of every child by following all licensing guidelines
*Helps to maintain a fun and interactive classroom that is clean and organized

We are looking for a candidate that is passionate about the growth and development of the children in our care. We are most interested in talking to applicants that have:
• A High School diploma or equivalent
• The ability and desire to engage in further coursework in early childhood education or child development
• Impeccable references and a proven track record of caring and nurturing children to provide them with a great start to their educational careers
• The ability to meet state and/or accreditation requirements for education and experience including First Aid/CPR certification
• Must be at least 18 years of age
Interested candidates can contact St. Luke's Rainbow Preschool at 402-564-1137.